HACC Workshop #2 – Strategies for Securing Data
Posted on Apr 3, 2020 in
When:
May 22, 2020 @ 1:00 pm – 2:30 pm
2020-05-22T13:00:00-10:00
2020-05-22T14:30:00-10:00
Now in its 5th year, the Hawaii Annual Code Challenge is kicking off a series of fun and exciting workshops to deepen the depth of its participants and Hawaii's technology community.
Next up for HACC is a workshop to share strategies on how to secure yours and your client's data when developing technology solutions.
About this Workshop:
Vince Hoang, ETS- will be presenting on how to best secure your personal devices and data
Vince Hoang is the Chief Information Security Officer for the State of Hawaii. He is responsible for securing State government information resources and infrastructure. He brings 20 years' experience in developing and implementing effective information technology strategies, including the application of cybersecurity, network management, and systems design to improve business outcomes.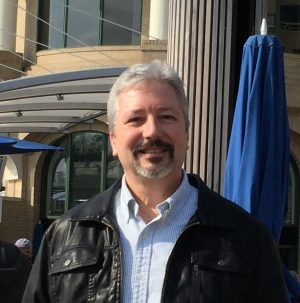 Cort Chambers, PCATT – will be sharing techniques that allow you to identify and address security threats, attacks and vulnerabilities within your network including the cloud, helping you to protect both your data and your client's data.
Dr. Cort M. Chambers is an Intelligence Analyst at the Hawaii State Fusion Center and teaches Information Technology at the University of Hawaii, Pacific Center for Advanced Technology Training (PCATT). He holds a PhD in Public Policy and Administration, a Master of Arts in Intelligence Studies, a Bachelor of Arts in Homeland Security Studies, and CompTIA A+ and Network+ certifications.
Date: Friday, May 22, 2020
Time: 1:00 p.m. to 2:30 p.m.
Location: Online (You will receive a link to join a few days ahead of the workshop.)