Workshop #2
Posted on Apr 22, 2021 in
When:
November 6, 2021 @ 9:30 am – 2:00 pm
2021-11-06T09:30:00-10:00
2021-11-06T14:00:00-10:00
HACC 2021 Interim Workshop 2
Saturday, November 6, 2021 – from 9:30 a.m. to 2:00 p.m. (check in begins at 9:15 a.m.)
Session 1: Pitch Your Solution – MANDATORY
This workshop helps you to get ready to present your solution to the HACC judges and learn how to pitch like a pro! Whether you're pitching investors, customers, or HACC judges, this workshop teaches you the fundamentals of delivering a great presentation, with tips and tricks that'll help you stand out from the crowd.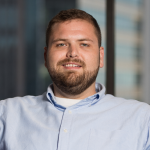 Presenter: Stefan Opsal
Stefan is an entrepreneur, mentor, and investor who is passionate about technology and startups. He is currently the Chief Operating Officer at RendezView.io, a venture-backed startup that makes visual collaboration software to help remote teams work together more effectively, finish projects faster, and deliver better results. Previously Stefan was the Director of Cloud Honolulu, an Ambassador for Startup Grind, and a Venture Analyst at Sultan Ventures & XLR8UH.
---
Session 2: How May I Help You?
Software and applications have a new user interface. "How May I Help You?" is the most power question your website or application can ask to aid and guide users to accomplish What They Need (Self-Service) and When they Need IT (24×7).  This session will show you how to integrate chatbots into your User Centric Design and your application.
Lead Presenter: Joel Bongco
Joel is Vice President and Chief Technology Officer at eWorld Enterprise Solutions. At eWorld, Joel guides state, local, and commercial organizations through technological change. For more than a decade now, he has led some of Hawaii's largest IT projects. Past projects include implementing a student information system, Infinite Campus, for the Hawaii Department of Education and managing the department's Race to the Top initiatives. More recent projects include implementing Hawaii's Safe Travels call center and the Department of Labor call center.
Presenter: Dean Ramos
Dean is a Project Manager with development, operations, and business analyst experience. He has been leading eWorld's Customer Experience (CX) Developers in providing scalable holistic solutions to customer service needs.
Presenter: Dat Vo
Dat is a Business Analyst who's completed his BBA with a focus in Management Information-Systems. His interests are working with clients to gather requirements, improve documentation, and promote data-driven decisions to help solve Hawaii's business challenges.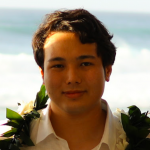 Presenter: Dean Fujimoto
Dean is a CX developer with experience in Chatbot Technologies. He graduated with a degree in Computer Engineering and is now working on six chatbot projects. He actively maintains Virtual Agents for the DOH, DOT, and DHS by analyzing the data coming in and making new responses in accordance with the data.
Presenter: Ioane Omerod
Ioane is a Computer Science graduate from the University of Hawaiʻi at Mānoa. He currently works as a CX Developer at eWorld Enterprise Solutions, where he develops chatbot and call center solutions for various State of Hawaiʻi departments and projects.
Sponsored by

---
Session 3: 
From Idea to Application in 90 Minutes
Our workshop will show attendees how the Salesforce Platform can be applied to several of the HACC challenges by building a complete business application from the ground up with clicks, not code all in 90 minutes. During the presentation we will show you how to spin up a new Salesforce development environment, create a data model, add business logic including automated workflows, configure the user interface, generate real-time reports and dashboards, and run the resulting application on a public facing web portal and native iOS/Android mobile app
Presenter: Salesforce Public Sector, State of Hawaii Team
Sponsored by