Workshops 2022
THE HACC IS WHERE INNOVATION STARTS!
#HACC2022 Workshops
All our great workshops are done…but feel free to watch the recordings or review presentations decks!
---
HACC 2022 – No/Low Code Trainings
Session 1: From Idea to Application Using Clicks, Not Code with Salesforce
Salesforce is the world's largest enterprise software applications company.  Come learn about how you can use the Salesforce Platform to quickly build real applications at scale in the cloud.
We will use one of last year's HACC challenges – Marine Wildlife Sighting App – to show you how you can build a complete business application from the ground up with clicks, not code all in 90 minutes.
During the presentation we will show you how to spin up a free Salesforce development environment, create a data model, add business logic including automated workflows, configure the user interface, generate real-time GIS Maps, and run the resulting application on a public facing web portal and native iOS/Android mobile app.
Prior to the session we recommend you become familiar with Salesforce Trailhead, our FREE learning platform.  https://www.trailhead.com
Getting Started with Salesforce Trailmix: https://trailhead.salesforce.com/users/murph/trailmixes/getting-started-w-sf-btm
Instructor: Brian Murphy
Zoom Recording
---
Session 2:  Microsoft Power Apps – No Code & Low Code


Learn how to use the Power Platform to quickly meet business needs by developing solutions in an agile low-code/no-code way.  Understand how the platform can engage citizen developers in the solution development and expand to meet the needs of Pro developers.
Instructor: John Nelson, Business Solutions Architect
Zoom Recording
---
Session 3:  Microsoft GitHub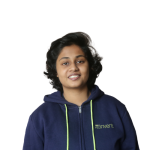 This Pre-Event Workshop for the HACC will provide you with all you need to know to use GitHub for the HACC Event or your own coding projects.
Presenter: Aaishika S Bhattacharya, GitHub Campus Expert
Aaishika is a Jr. Developer Advocate at DigitalOcean, focused on helping future developers be better. They are also a GitHub Campus Expert, Hack Club Lead, an Alexa Student Influencer and avid Hackathon Enthusiast. In the past, they have been an MLH Coach and a Google Developer Student Club Lead.
Zoom Recording
---
Session 4: How modern tech companies use no-code solutions to provide quick & re-usable Enterprise scale solutions

This session will review coding vs. no-code approaches to developing enterprise level solutions.
How applications are built with modern tech stacks. (JS Framework, Java, etc.)

Pros & Cons
Using the cons to explain why no-code solutions are also viable

Introduce no-code and how it works
Go in-depth how eWorld utilizes no-code solutions with clever architecture
Demo + Showing how CXAP was built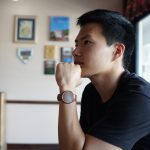 Presenter: Christopher Kim, Technical Lead
Christopher Kim graduated from the University of Hawaii at Manoa with a Bachelor's Degree in Computer Science. He has been coding for a total of 10 years and have worked on a wide range of projects – from fun personal projects all the way to enterprise scale projects. Christopher is currently a Technical Lead at eWorld Enterprise Solutions, Inc where they design, develop, maintain and support technology and software solutions for government departments and agencies in the State of Hawaii.
Zoom Recording
---
HACC 2022 Interim Workshop 1
Security & Privacy Considerations in Application Development
In this workshop session Microsoft Azure Cloud team will give an overview of Azure Cloud for developing Cloud Native applications, including how to securely develop and deploy Application on Microsoft Azure Cloud platform. They will also touch base on some best security practices and guidelines to be aware of while developing Cloud Native applications including DevOps to automate build and release/deployment process.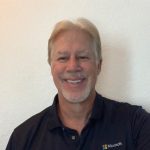 Presenter: Rich Antonow
Rich is in a Technical Specialist role for Security and Identity. He supports accounts with "all things" security as it relates to Cloud and on-premises identities, user synchronization, Identity protection, data/application/device threat protection and advanced EDR-XDR solutions.   Rich has been with Microsoft for 5 years primarily covering the Western region including the states of Alaska and Hawaii. He resides in Phoenix Arizona
Sponsored by:

Zoom Recording
---
HACC 2022 Interim Workshop 2
Session 1: Pitch Training
This workshop helps you to get ready to present your solution to the HACC judges and learn how to pitch like a pro! Whether you're pitching investors, customers, or HACC judges, this workshop teaches you the fundamentals of delivering a great presentation, with tips and tricks that'll help you stand out from the crowd.

Presenter: Christopher Nguyen, Program Manager, Microsoft
Christopher is the Program Manager for Windows Terminal– a modern, feature-rich terminal application with over 37 million active users a month. Prior to working at Microsoft, Chris was a software developer at IBM and a NASA Space Grant Fellow. He is a proud graduate of W. R. Farrington High School ('14) and the University of Hawaii at Manoa ('18). In 2017, Chris and his team won first prize at HACC with their project, LoveMilkTea.
Zoom Recording
---
Lots of Great Workshop Recordings & Decks from 2021 & 2020
Enjoy!