Workshops
THE HACC IS WHERE INNOVATION STARTS!
Workshop #4 – Understanding the Problem and Gathering Requirements
HACC's fourth workshop features strategies on how to evaluate a challenge and determine the best course of finding a solution through a strategic requirement gathering process.
This introduction to requirements gathering is meant to help you think differently about how to interact with people looking for technical solutions to their problems.
Instructors: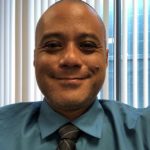 Dylan Souza
Dylan Souza is a Senior Business Analyst at Servco Pacific, Inc. He has had the opportunity to be involved in both waterfall and agile projects. Dylan has led and managed the requirements process for complex projects and also executed the product owner role for a highly visible enterprise project. Dylan also serves on the IIBA Hawaii Chapter board as the director of programs and professional development.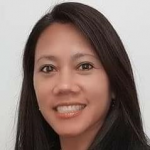 Margaret Latonio
Dr. Margaret Latonio joined HawaiiUSA Federal Credit Union's IT Leadership team in 2019 and manages a team of Business Analysts. In this role, Margaret has applied her previous experience to transform the team from system support analysts to business analysts/internal consultants. This transition supports the IT Department's vision of being a "business-led" IT organization. Margaret previously worked at Hawaii Medical Services Association (HMSA) for 12 years where she developed and implemented a business analyst development program. She is an active member of the IIBA Hawaii chapter, currently serving as its president. Dr. Latonio continues to give back to the local community in her role as Associate Faculty for the University of Phoenix, Hawaii Campus.
Date: Saturday, September 26, 2020
Time: 10:00 a.m. to 11:30 a.m.
Location: Virtual (You will receive a link to join a few days ahead of the workshop.)
---
Workshop #5 – HACC Important Tools
HACC's fifth workshop will provide an overview of the important tools used to participate in the hackathon, including:
We will also be introducing the new HACC HUI tool being built by UH to manage team formation and enrollment since HACC 2020 is virtual this year!
Instructor: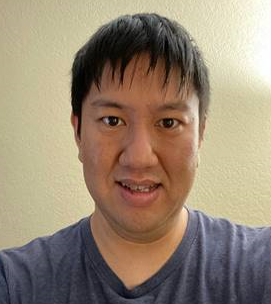 George Lee
George is a Senior Software Engineer, who manages the technology tools for the HACC event. This is his second year as our tech advisor. George has participated in previous years events and brings a wealth of knowledge and experience to help participants get the most of the event and the tools that support it.
Date: Saturday, October 10, 2020
Time: 10:00 a.m. to 11:30 p.m.
Location: Virtual (You will receive a link to join a few days ahead of the workshop.)
---
Past Workshops – Mahalo to everyone who participated!
Workshop #3 – Educator Training Camp
Learn how to use the Hawai'i Annual Code Challenge (HACC) as a real-world learning opportunity for your students, while fostering civic engagement.
This 4 session workshop walks you through steps your team would take during the competition – unpack the challenge, identify a possible technology stack, create a demonstration video and pitch presentation.
Objectives: To ease fears and lower barriers of using the HACC as a learning tool in the classroom while creating innovative proof-of-concepts in preparation for the HACC competition.
Zoom Recordings and Slides available here
---
Workshop #2 – Strategies for Securing Data
Vince Hoang, State of Hawaii Chief Information Officer, gave an overview of the State's infrastructure and provide strategies on securing data to help you plan for HACC 2020.
Cort Chambers, Ph.D., PCATT – shared techniques that allow you to identify and address security threats, attacks and vulnerabilities within your network including the cloud, helping you to protect both your data and your client's data.
Workshop recording and slides available here
---
Workshop #1 – Google Data Analytics and Visualization
HACC partners with Google for a workshop on Data Analytics and Visualization, plus more!
Get ahead of the game and join the HACC's first virtual workshop featuring multinational tech company Google! It's a great opportunity to build your digital skills and tool box in preparation for the #HACC2020 competition.