Workshops
THE HACC IS WHERE INNOVATION STARTS! – #HACC 2023 Workshops
More details & registration links coming – stay tuned!
---
Pre-Event Workshops
Google AI/ML workshop, Saturday, Oct 7, 2023 – 9:30-11:00 a.m.
This workshop will provide an overview of AI and ML, and how Google's AI Platform can be used to build and deploy AI solutions for the following 5 main topics:
Enterprise Translation Hub (ETH): ETH is a cloud-based translation platform that helps businesses translate their content into multiple languages at scale.
Cloud Video Intelligence and Vision: Cloud Video Intelligence and Vision is a suite of AI services that can be used to extract insights from video and image data.
Document AI: Document AI is a cloud-based service that can be used to extract structured data from unstructured documents, such as PDFs, images, and emails.
Contact Center AI (CCAI): CCAI is a suite of AI services that can be used to improve the efficiency and effectiveness of contact centers.
LLM and GenAI: LLM and GenAI are large language models and generative AI models that can be used for a variety of tasks, such as text generation, translation, and question answering.
The attendees will Learn the basics concepts of AI and ML with demos and gain hands-on experience with Google's AI Platform.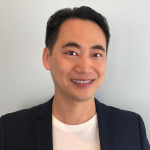 Presenter: Daniel Liu
Daniel Liu is an Enterprise Architect at Google helping state and local governments develop and implement compelling technical and functional strategies.  Daniel is a trusted advisor for the state of Hawaii developed Hawaii Safe Travel Application, Climate Resilient and Safety Analytics projects.
A published author, a recognized database expert and a frequent speaker at various global IT conferences, and many state and local government sponsored technology events including National Cyber Security Conference, ISM, AASHTO, Oracle OpenWorld,  Hawaii HACC,  Hawaii TRUE, Hawaii Public Radio, LA/Hawaii Digital Government Summit and LA County Women in Technologies.   Daniel has received the SELECT Editorial Award for Best Article in 2001,  he has been named Architect of the Week by the OTN in 2004, and has received Ken Jacobs Award in 2017.
Prior to Joining Google, Daniel served as a Principal Architect at Oracle Corporation, and a senior manager at First American built one of the largest and most complex database environments in North American.
Sponsored by

---
Service Now Cloud Based Platform – Thursday, Oct 12, 2023
Details on the way!
Sponsored by 

---
HACC 2023 Interim Workshop 1 – Saturday October 28th
Session 1: Security & Privacy Presentation – Microsoft – 9:30 a.m. to 11:15 a.m.
Details on the way!
Session 2: Meet with Challenge Sponsors – 11:30 a.m. – 1:00 p.m.
List of Challenges and attending Sponsors will be available after Kickoff Event concludes
---
HACC 2023 Interim Workshop 2 – Saturday November 4th
Session 1: Pitch Training – 9:30 a.m. to 11:15 a.m.
This workshop helps you to get ready to present your solution to the HACC judges and learn how to pitch like a pro! Whether you're pitching investors, customers, or HACC judges, this workshop teaches you the fundamentals of delivering a great presentation, with tips and tricks that'll help you stand out from the crowd.
Presenter: Christopher Nguyen, Product Manager, Microsoft
Christopher is the Product Manager for Windows Terminal– a modern, feature-rich terminal application with over 100 million active users a month. Prior to working at Microsoft, Chris was a software developer at IBM and a NASA Space Grant Fellow. He is a proud graduate of W. R. Farrington High School ('14) and the University of Hawaii at Manoa ('18). In 2017, Chris and his team won first prize at HACC with their project, LoveMilkTea.
---
Lots of Great Workshop Recordings & Decks from 2022, 2021 & 2020
Enjoy!